More info soon
At the moment we are working on a complete plan considering social and environmental goals for our business. This will be a process and will take a certain amount of time to achieve, but as a surf fashion brand from a diverse city like Amsterdam it's our duty to work towards these, soon tba goals, and be as transparent about them as possible. 
What is our current situation?
Environmental
As we are looking towards responsible steps starting SS22 season part of our collection will be made from organic cotton. Besides that all the fillers we use in our puffer jackets and padded items is Repreve. Repreve is made out of recycled water bottles, so instead of finding these bottles in the ocean during a surf session they now keep us warm. For the future we're looking to work with more and more organic, recycled and biodegradable fabrics and products. We are happy 90% of our packaging that is used for single use will also be biodegradable. Besides all these steps we think quality is the start of point for sustainability. Something that lasts and stays nice for years will always be our first priority.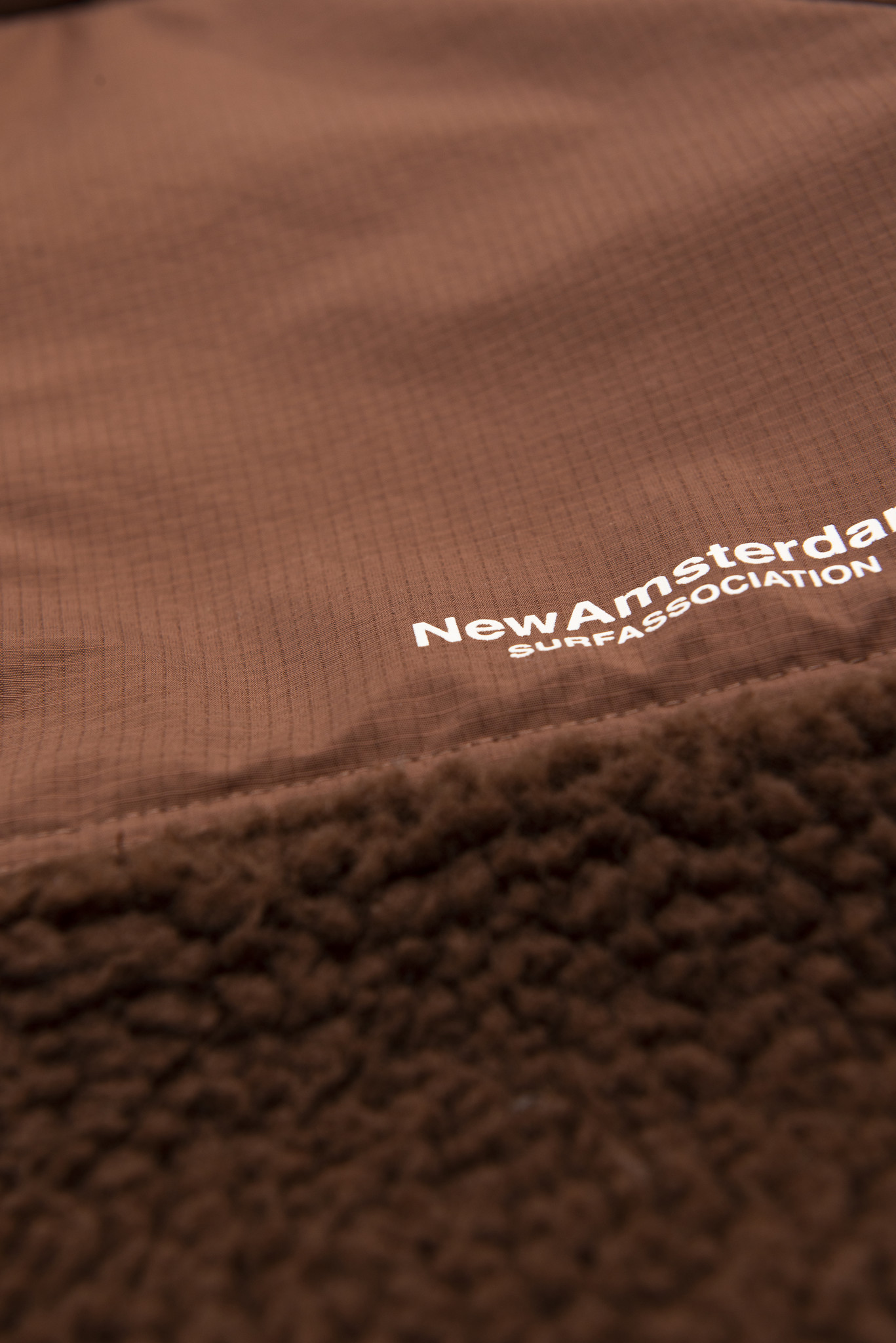 Social
This past year we had the opportunity to do the first edition of our Surf Academy. 
We started the surf academy to teach kids and young adults, that would probably not get the opportunity to surf, how to surf. We feel surfing can be a good teacher for mindfulness and awareness. For 2022 we aim to plan more weekends for the academy and also make steps in the follow up plan. For example if you're stoked to surf and don't have the funds, how can we support?