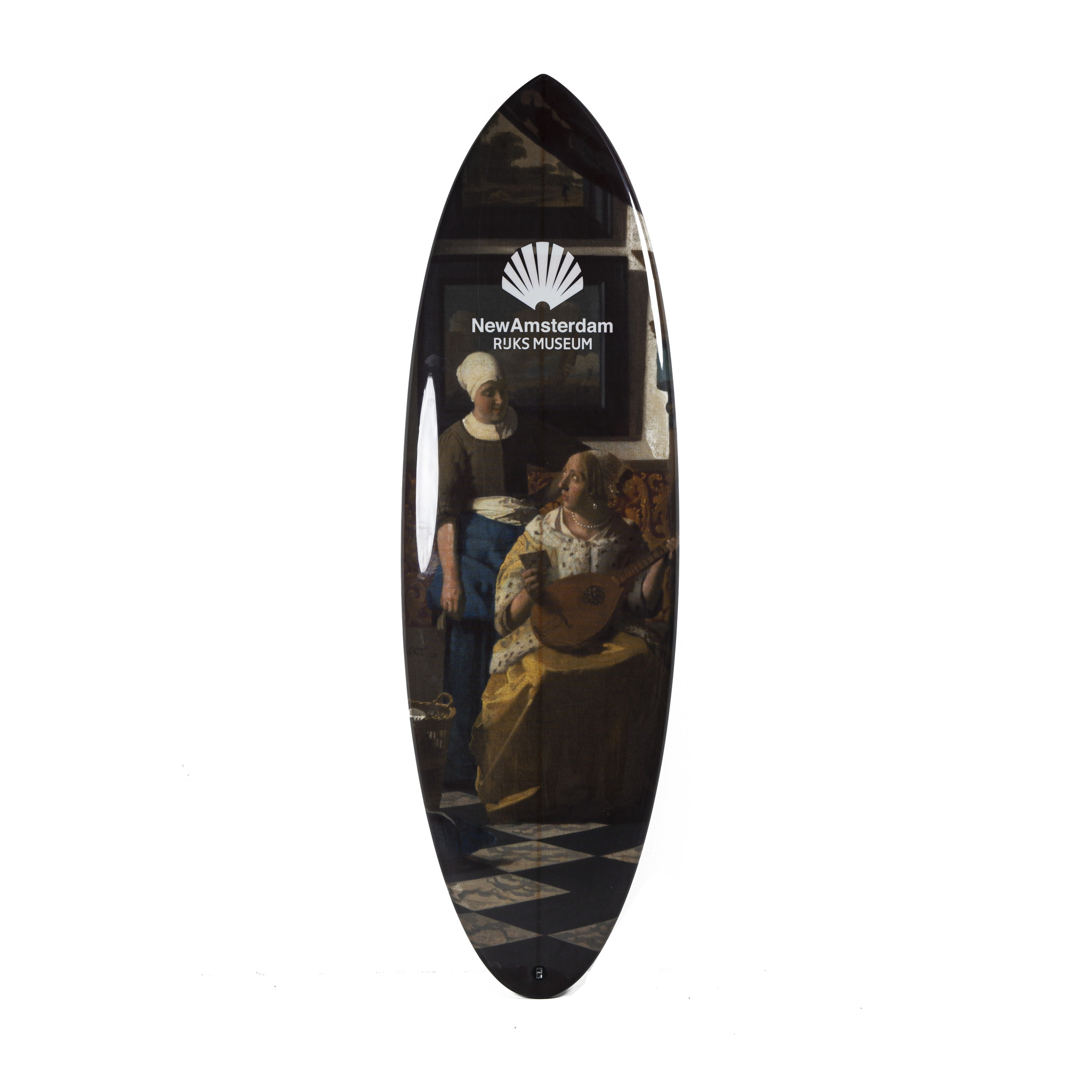 LOVE LETTER BOARD
Polyester made to order surfboard with Vermeer's Love Letter painting all over on top and bottom.
- 5.4 x 19 7/8 x 2 3/4 x 32.6L
Our made to order boards are made in Spain with Bennett foam and are on pre-order only. After you submit your order it will take up to 4 weeks to make and 1 week to receive your board. After order please send us your preferred vinbox system by email.