17 April, 2023
New amsterdam x rijksmuseum
Redefining Vermeer through a change of canvas.
A collaboration between New Amsterdam Surf Association and the Rijksmuseum in honour of their new Vermeer exhibition. The biggest Vermeer exhibition to date.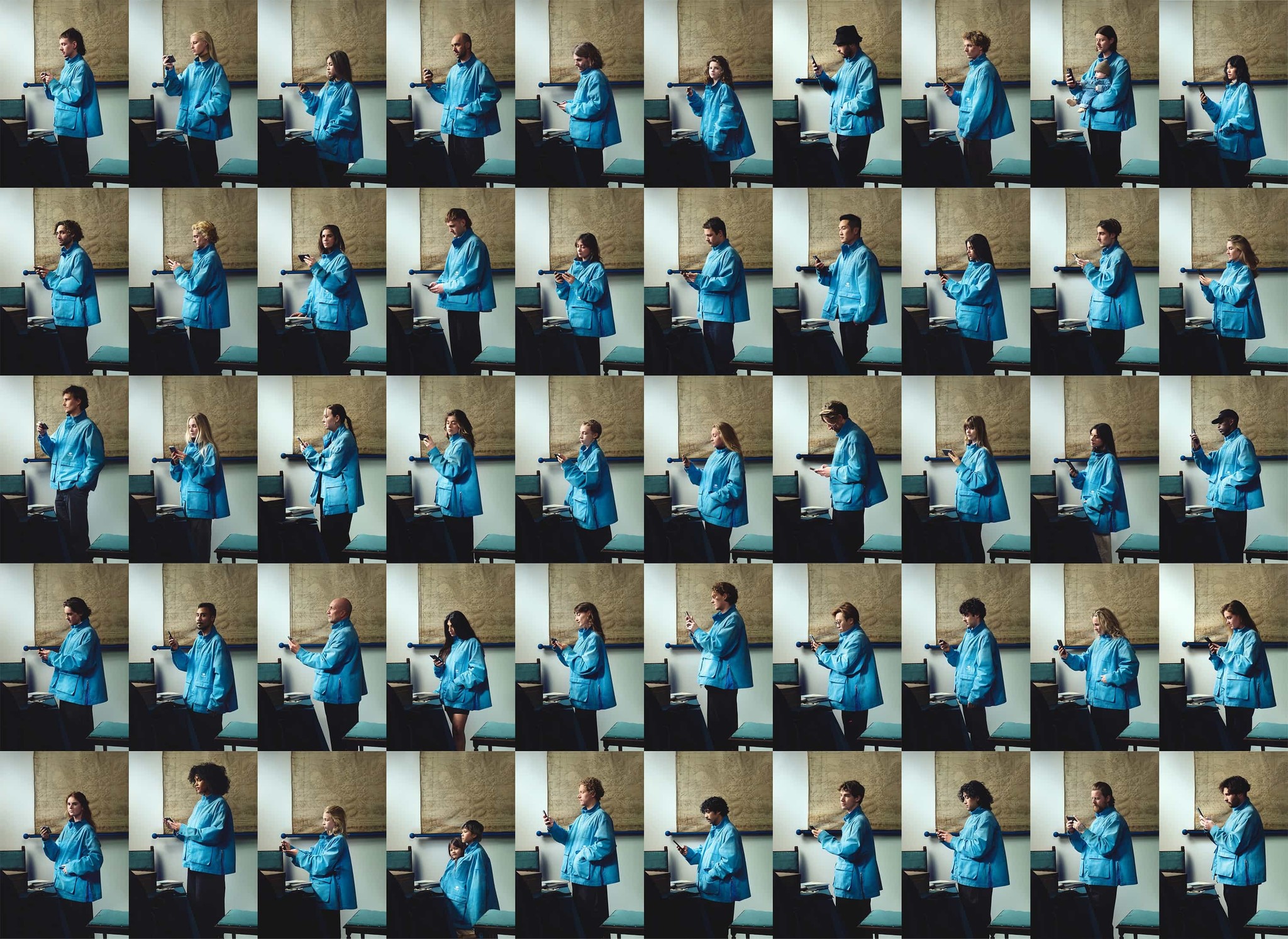 The collaboration sees a small capsule with New Amsterdam classic graphic tees and some new silhouettes, all based around certain concepts that are significant for Vermeer.

The first and most conceptual is the Blue jacket. We were thinking about placing Vermeer in current times. By translating the dress/jacket of the "woman reading a letter" to a workwear jacket we would wear. An oversized A-shape jacket with the blue fades and shades of the woman reading a letter jacket in a heavy cotton canvas. 
Eventhough Vermeers painings have a very realistic outlook looking at them from a distance, when up close you'll notice the rough strokes. For our Italian made cardigan we took this roughness to reality and created one rough stroke that follows the outline of "the Milkmaid" painting.
A style that truly embodies the changing of canvas is the love letter teddy jacket. We used a comfortable functional teddy jacket as a new canvas for the "woman reading a letter".
The Layday shirt is a style we have been using as a canvas for several artworks in the past and that is why it will also be a staple in this collection, featuring "the Milkmaid" painting.
Our campaign image sees our lifestyle placed in Vermeer. This image we also used for a 100% silk scarf.
Our line of graphic styles features all 100% organic tees and a boxy oversized heavy weight organic cotton longsleeve. All in classic Vermeer colours.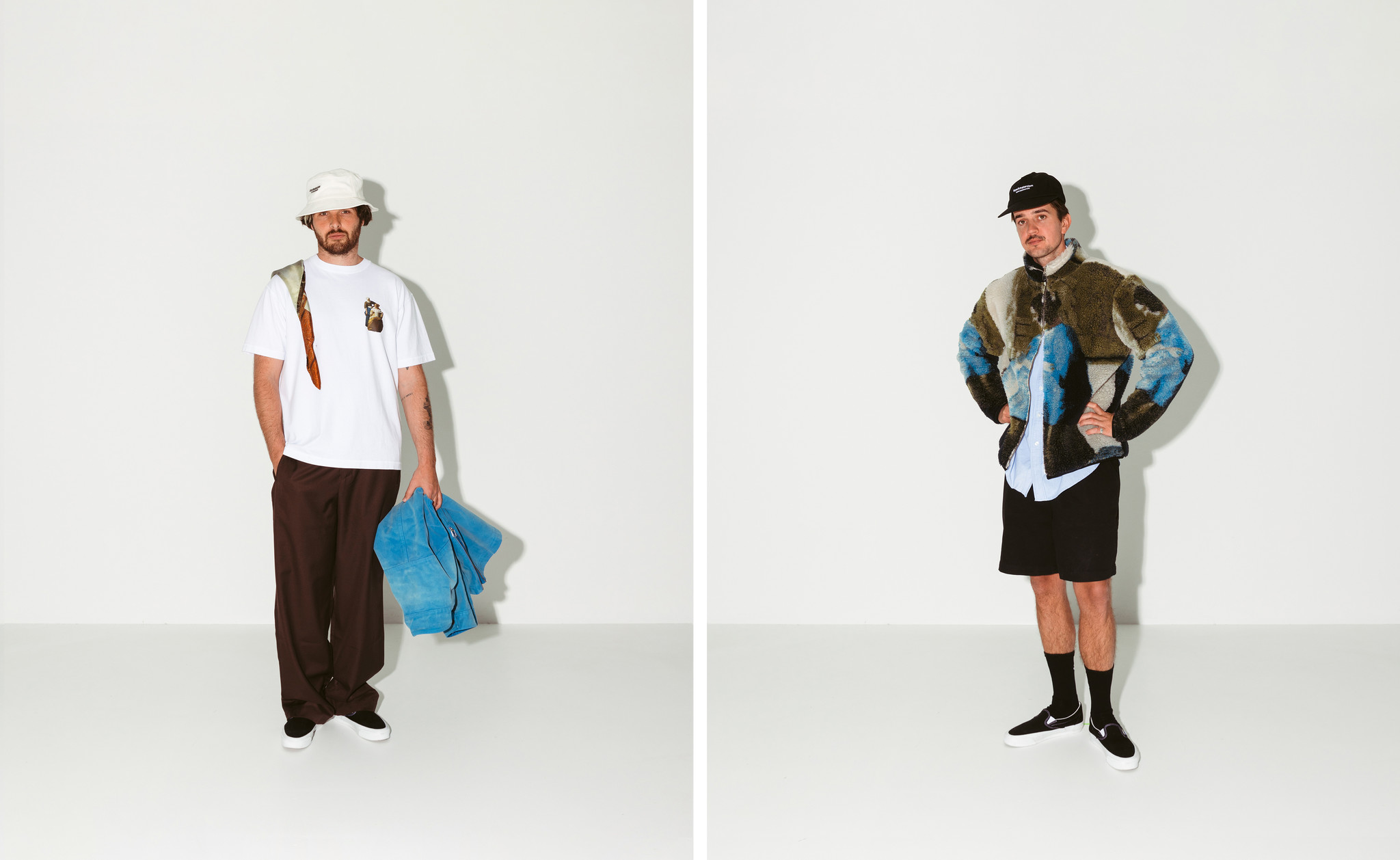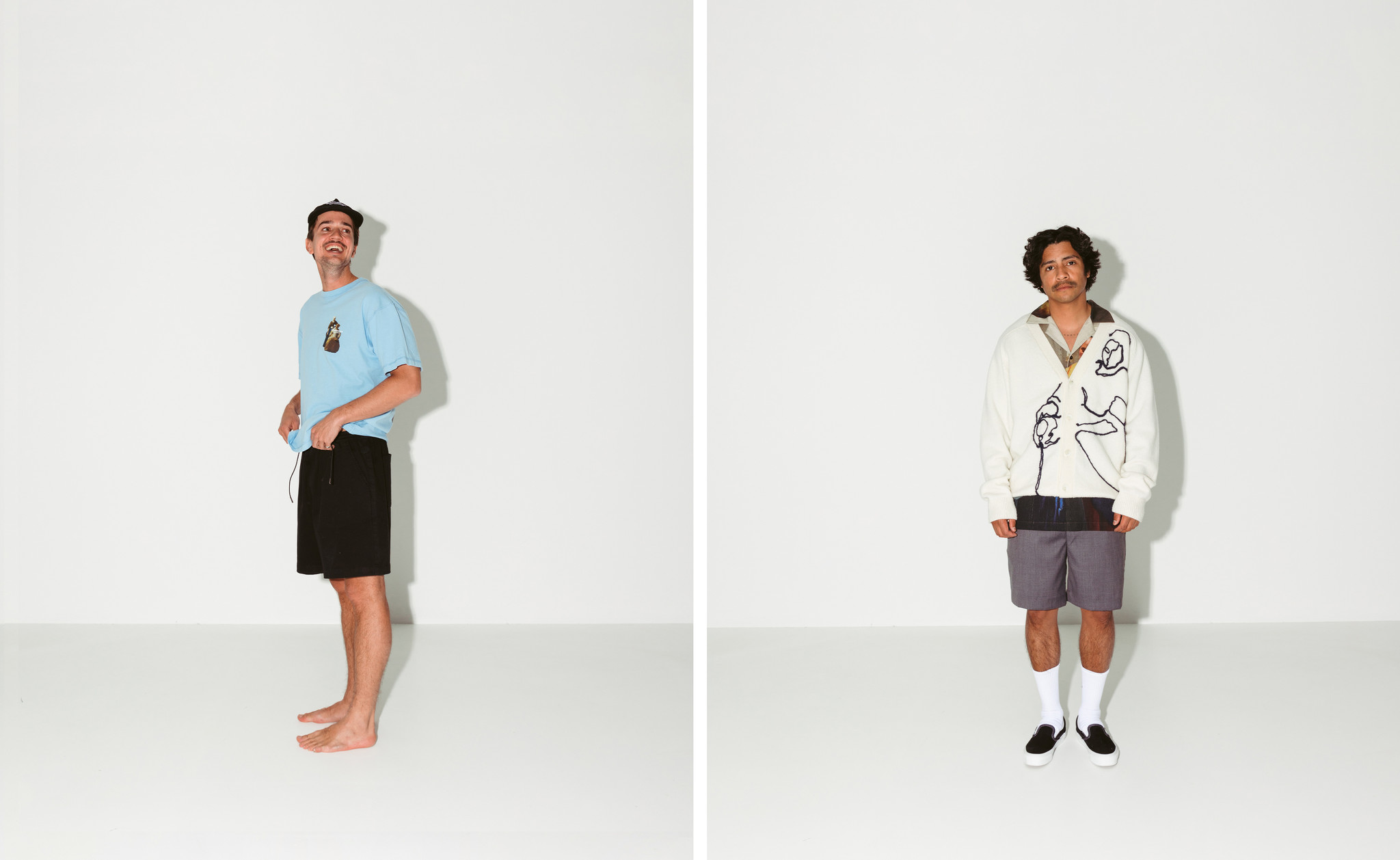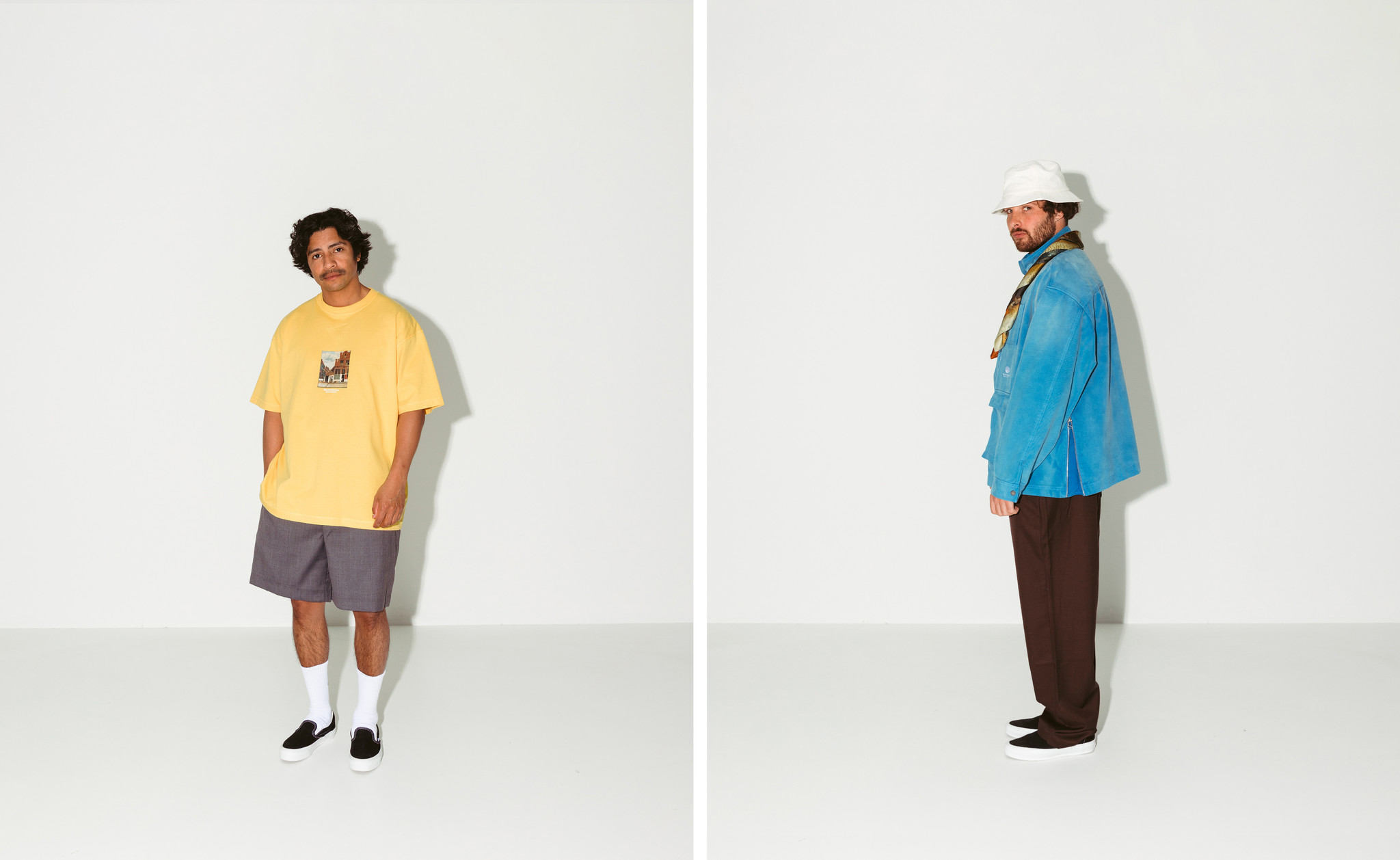 Credits:
Shot by: Philippe Vogelenzang / Richard "puursappie" Sahetapy / Kay van der Valk
Set design: Christopher Amaro
Edit clip by: Ruben Zonneveld
Family: Renzo Steffens / Armelle La Fontaine / Richard Sahetapy / Yalda Bagher / Passian Smit / Aaron Tiekink / Lara Wahr / Lotus Hebbing / Eva Kalis / Jelijn Verhoeven / Marlou Rutten / Jordy vd Panne / Jeff Flink / Dash / Penelope / Nana Murbandono / Jetteke van Lexmond / Ami Keita / Vincent-Paolo Corputty / Trang Nguyen / Mara Krouwels / Marcel Fluff / Colin Vlaar / Mees Koch / Linus Koch / Ties Hevelt / Senne Roeper / Jaas Roeper / Mijke Kuijper / Romy Weevers / Ruben Snitselaar / Rachel Green / Paul Zeper / Joey van Holland & Noah / Job Hendriks / Alex Jaspers / June / Dean / Stephan / Ruben Zonneveld / Esmee Krouwels / Marc Vollebregt