20 January, 2021
Reflections of amsterdam - amber
"New Amsterdam Surf Association was born out of a need for exposing a hidden reality. Most surf brands are portraying surfing as a blue water, perfect waves, bikini babes on the tropic beach lifestyle". Something that we in Amsterdam experience differently.
Part of that constructed image, which is mostly portrayed through marketing and advertisements, is the lack of inclusivity in surf.
The mainstream image does not reflect the reality. We of New Amsterdam want to create visibility for all surfers.
That's why we are presenting to you our new ongoing concept ''Reflection of Amsterdam'', where we will show the real reflection of our society all year around.
For this episode we had the honour to capture and chat with five inspiring woman telling us their experience within surfing. We linked up with surfers and creatives Nina Moerdijk and Patrick Rietvelt to lead and photograph the first editions. Second up is: Amber
Amber is a social butterfly with a passion for traveling and made to be surrounded by nature. She fell in love with waves and everything related to surfing. It gives her the stokeness feeling that all surfers can relate to. She is here to tell us about her surfing journey, experience and vision.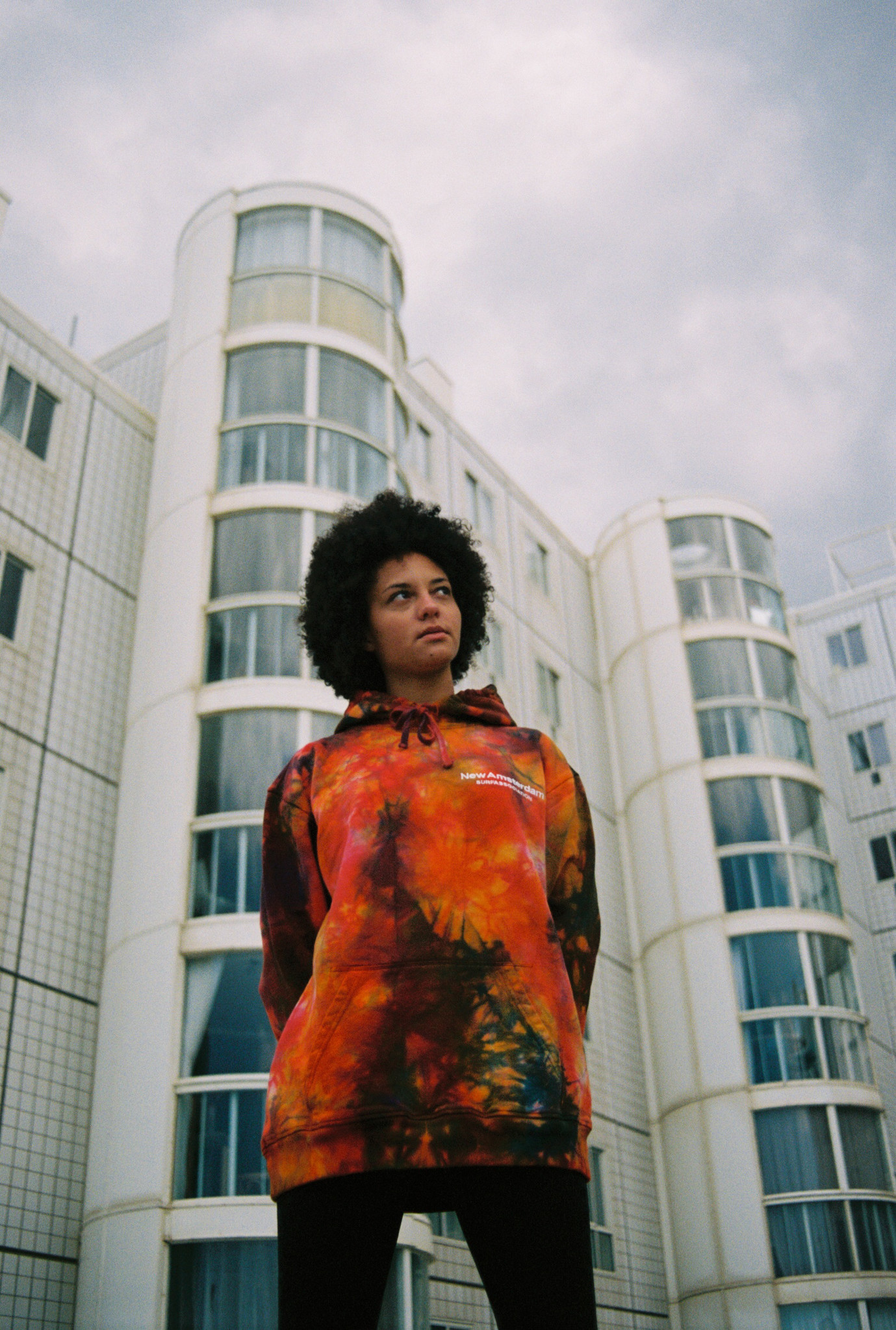 AMBER
1. Who are you?
Hello, I am Amber (26) and I grew up in Utrecht. My mom is from the Netherlands and my dad is from Suriname. Since I was small, I got encouraged to travel, to explore, and to be open-minded to other people of colour, cultures, and traditions.
2. Tell me a little bit about yourself.
I am a social, bubbly and outgoing girl who likes to be surrounded by nature. While travelling  I fell in love with outdoor sports, i.e. surfing. Even though I am raised in the Netherlands, I was born in Singapore and I have been frequently visiting my family in Suriname. The mix of cultures is a great reflection of my parents and my own passion to travel. Currently, I am living in Sweden where I graduated from Lund University in Masters of Service Management. I decided to stay after graduating since the surf scene is unique, (often) less crowded, and offers decent swell.
3. When did you start surfing?
The first time I tried surfing was in Mount Maunganui, New Zealand. Six years ago, there was a storm which created big waves and stokeness in the surfers village. The excitement of all the surfers made me curious to try the sport. I bought a wetsuit, rented a board, paddled out, and asked the surfers around to teach me. With lots of willpower and cheering I managed to be out with the others in the water. Without a lesson, it was the first time I ride a wave! From that moment I thought, YES, this sport I got to do more often!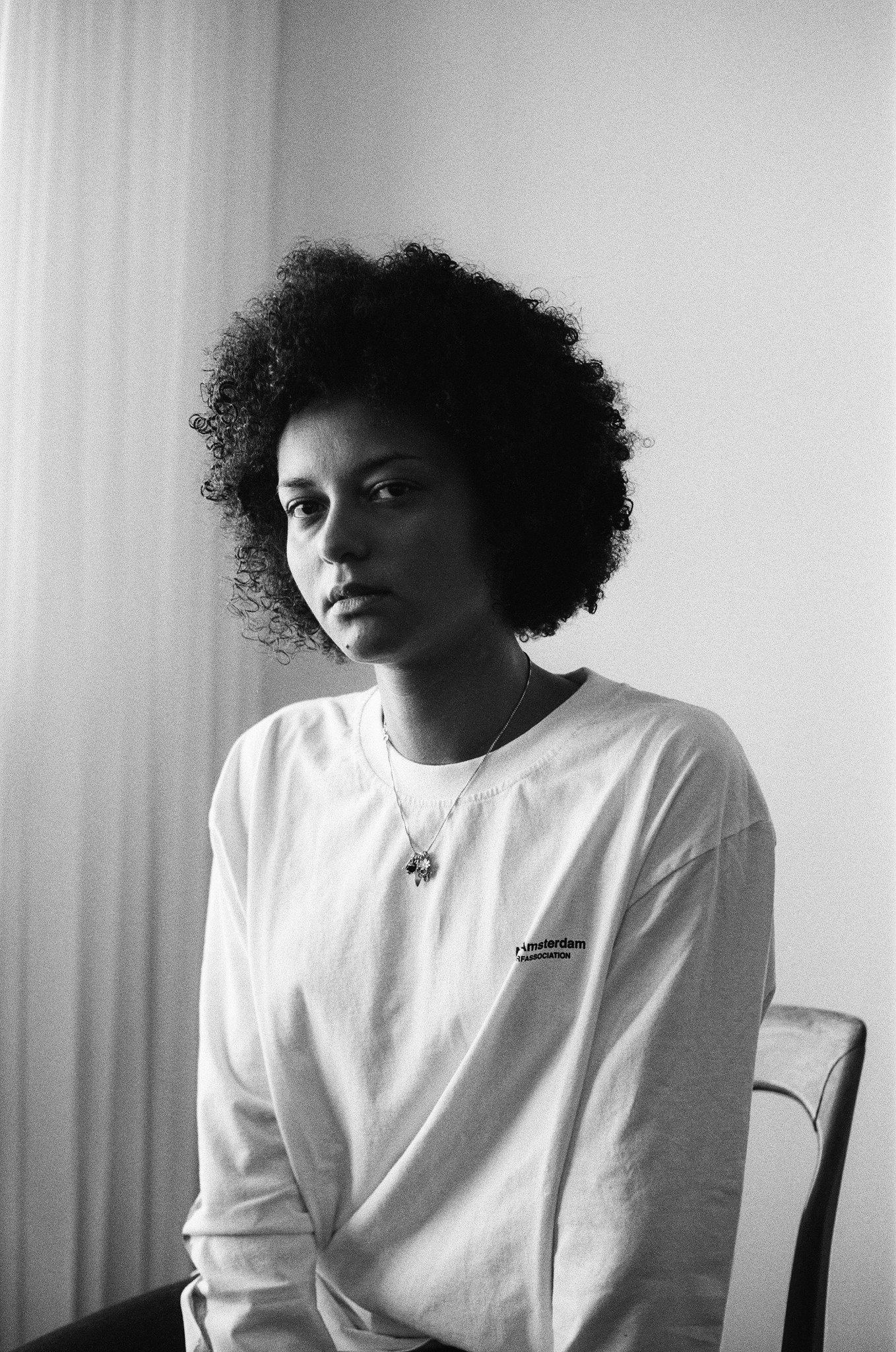 4. Where did you start surfing
Although I tried surfing for the first time in New Zealand, I started doing the sport more regularly in Morocco. After I completed my bachelors in 2017, I decided to follow my dream to start surfing. I realized that the only way to properly learn how to surf is by doing it every day. Therefore, I started working at a surf school in Taghazout where my surf adventures basically begun.  
5. Why did you start surfing?
The excitement, the people, the feeling, and the adrenaline when being in the water is surreal! An experience which cannot not compensated or replaced by anything else.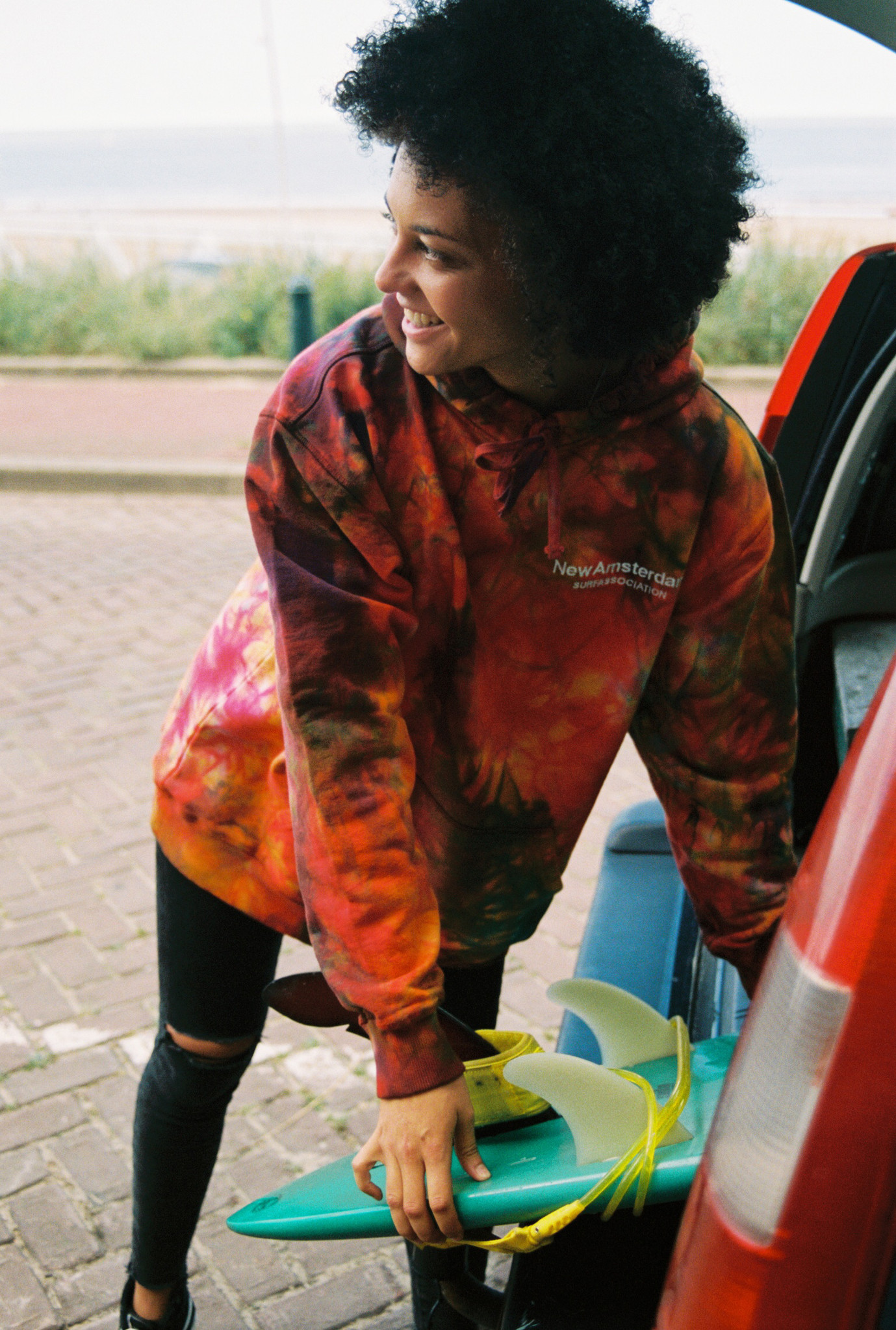 6. Why do you keep surfing?
It brings some joy and adventure in the everyday life. Once being out in the water, you forget about anything else. Every time, it feels like a little retreat or holiday, even when it is just a short session. Moreover, the people you meet are incredible. I think my surf buddies are some of the coolest and kindest people I have ever met!
7. What are your surfing experiences within the Surf world? 
I think surfers are generally very friendly, driven, and dedicated. It is exciting to see everyone's passion for the waves and water. I notice that there is still a minority of ladies in the water, often I am the only lady out. Yet, there is definitely a change in the right direction. With my Afro, I am often at the light of attention, which, as an intermediate surfer, is not always as comfy situation to be in… ha-ha. But then again, I hope to inspire more girls and people of colour to start surfing.  
8. There is a mainstream image of surfers and their lifestyle, an image that we of New Amsterdam experience differently. Where do you stand in this? What are your thoughts about this? 
I am still experiencing that the  stereotypical image of a surfer dominates. Although many people are getting more aware of the diversity in sports, the image of a white, male athlete is still maintained. Yet, also when portraying girls, they are mostly wealthy, white, pretty looking athletes, whilst surfers with less fancy surf gear often shred best! I would love the media, as well as the surfers themselves, to support diversity a bit more to make everyone feel welcome to try the sport.
9. What would you like to see differently within surfing?
I would like companies to pay more attention to diversity. How? Through events, media, kids camps, and education. Even though it is an obvious fact, explaining that surfing is for anyone can bring acceptance and normalize the situation. Encourage it. Once you see a problem such as stereotypes, try to act against it instead of staying quiet.
Have you ever had a moment when you could see the land being mirrored in a still river or lake? Well, imagine the diversity of people in the world, being reflected in those glassy waves of the ocean! How sick would that be!!