23 December, 2020
Reflections of amsterdam - helena
 "New Amsterdam Surf Association was born out of a  need for exposing a hidden reality . Most surf brands are portraying surfing as a blue water, perfect waves, bikini babes on the tropic beach lifestyle" Something that we in Amsterdam experience differently.
Part of that constructed image , which is mostly portrayed through marketing and advertisements, is the lack of inclusivity in surf. 
The mainstream image does not reflect the reality. We of New Amsterdam want to create visibility for all surfers.
So that's why we are presenting to you our new ongoing concept ''Reflection of Amsterdam'' where we will show the real reflection of our society all year around.
For this episode we had the honour to capture and chat with five inspiring woman telling us their experience within surfing. We linked up with surfers and creatives Nina Moerdijk and Patrick Rietvelt to lead and photograph the first editions. First up is: Helena. 
Helena is an 21 year old passionate spirit with a big love for everything related to surfing. She is a real adrenaline seeker and here to tell her experience and vision in the surf world.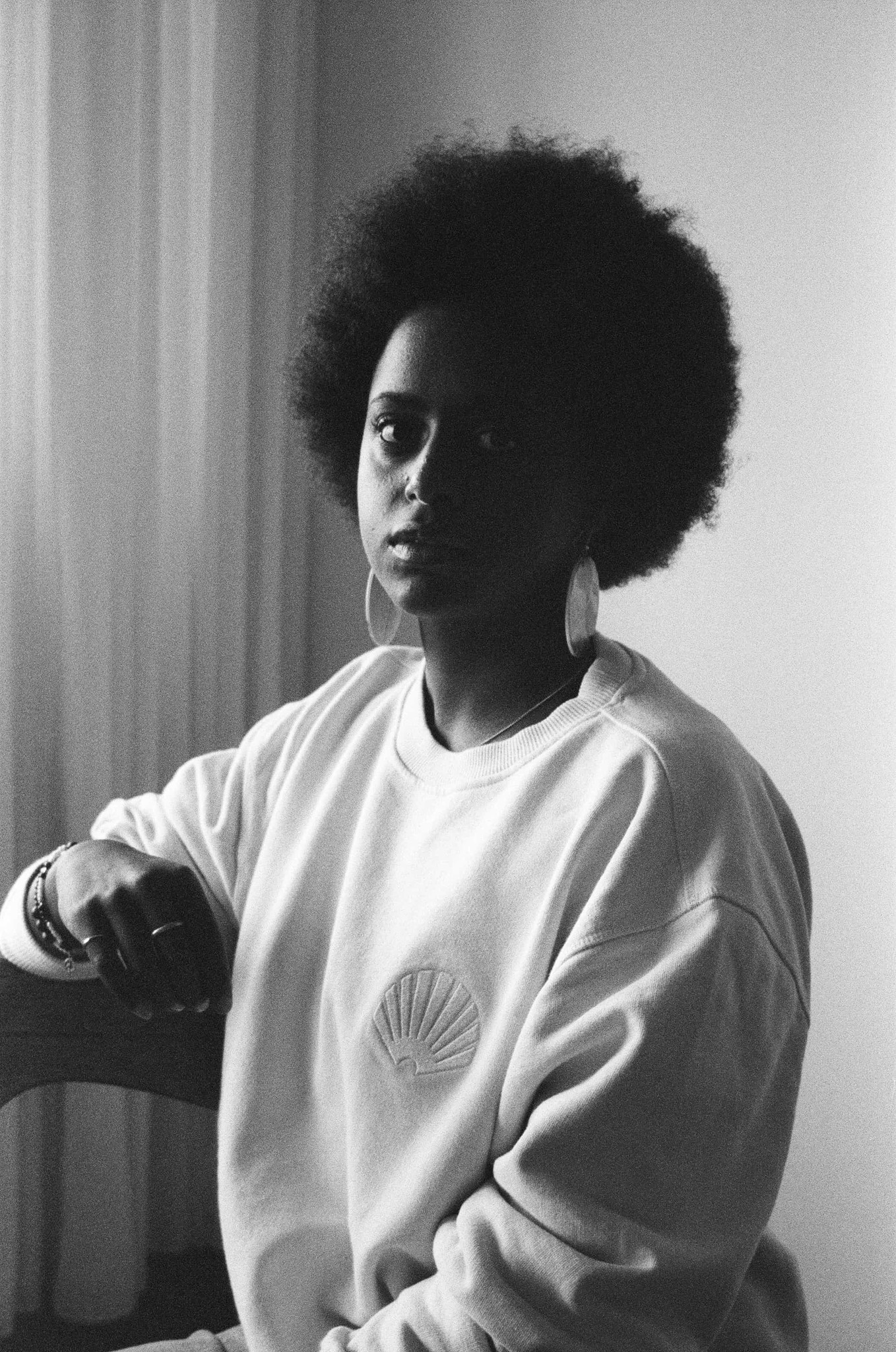 HELENA
1. Who are you? (Name, age, etc)
my name is Helena Verhagen, I am 21 years old. I live in grave which is in Noord-Brabant and I work in a lunchroom kitchen. I was born in Alamata, Ethiopia, when I was 1,5 years old I was adopted to Dutch parents. I have one brother and one sister. 
2. Tell me a little bit about yourself.
I love to surf (ha-ha obviously) and if I am not surfing I just love being at the beach, no matter what the weather conditions are. I like to read, and I like to write. For the last 15 years I play theatre, just for fun. I really like doing creative little projects with my incredibly talented and great friends. I am always in for new challenges to expand my comfort zone. Always on the lookout for a fun way to thrive my passion, a real adrenaline seeker. Always up for a good conversation and positive vibes.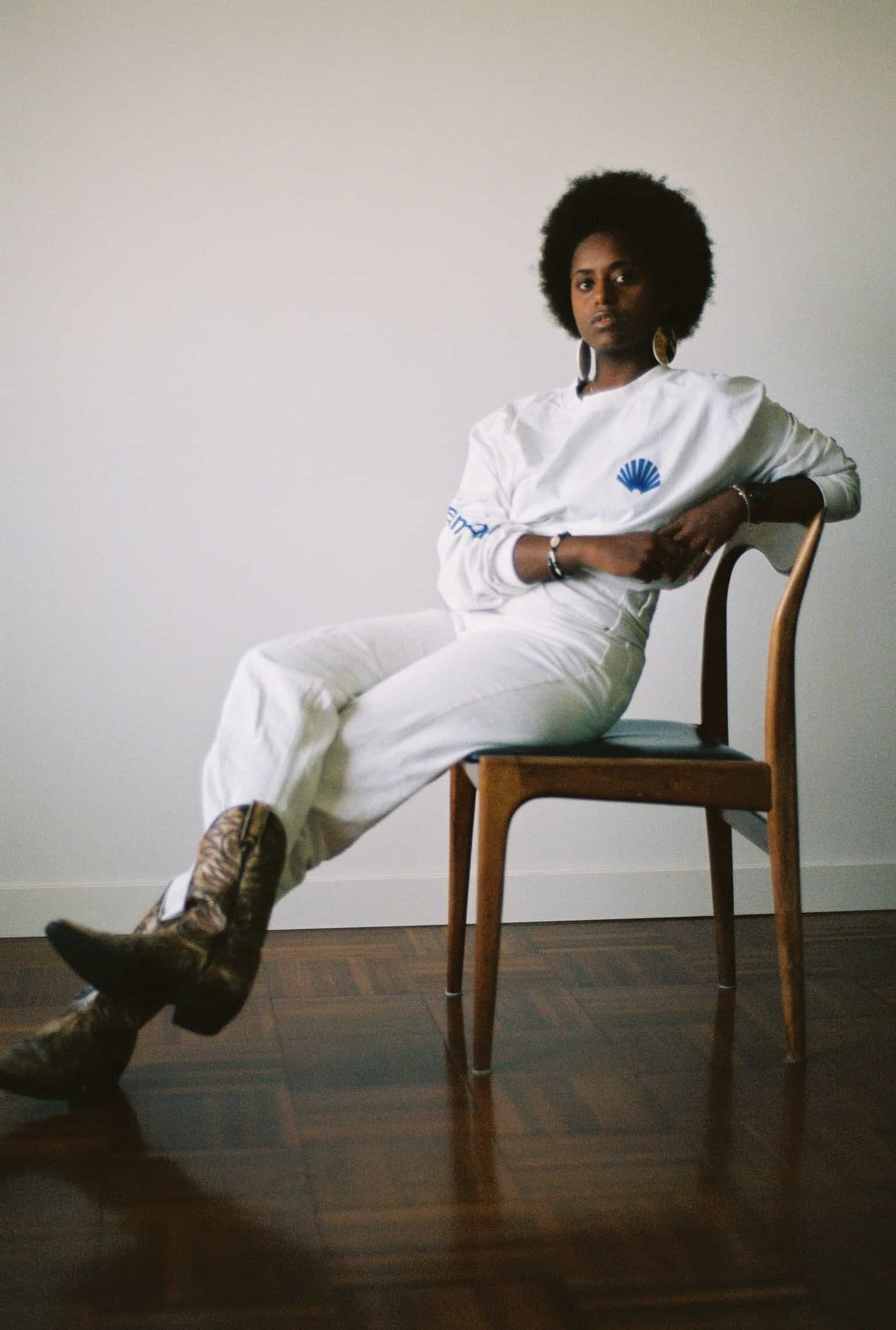 3.  When did you start surfing?
I started surfing in the summer of 2017! I am still a rookie, ha-ha!
4. Where did you start surfing?
My friend and I decided to do a surf course of five days at The Shore in Scheveningen. I can tell you that it was the best decision I ever made.
5. Why did you start surfing?
At first, it was out of curiosity. Something pulled me to the idea of being able to move through the muse of mother nature. She chose what happens and you just have to let go of everything. In my sub consciousness, I knew that when I would start surfing it could bring me a blanket of peace and a lot of self-knowledge.
6. Why do you keep surfing?
I keep surfing because I believe I belong on a surfboard. It's not just a sport that I practice, it's the way of life, the connections with nature and mostly the connection with my inner self. It will never bore you and you will never stop learning.  An ongoing challenge, one that I personally never had. In addition to that it also brings a lot of positive effects on the human brain. It's a lifestyle, not a hobby and I can't wait to find out what else it has in store for me. When nothing makes sense, the ocean always does.


7. What are your surfing experiences, as a woman of colour?
In the first periods of entering the surf scene I still felt uncomfortable in a certain way. I suddenly became very self-aware because I met so little people of my colour, both men and women. I was suddenly more concerned with how I stood / lay or sat instead of really enjoying the sea and the nice people around me. I often doubted whether the surf style should become "my" style. Despite finding the sea people some of the most hospitable and relaxed people on the planet, I found myself feeling incredibly uncomfortable and out of place. Kind of loneliness, I secretly searched for that piece of culture recognition. I thought that maybe I didn't belong and that surfing was not for me, even though I knew that it really is for all shapes and sizes of people. Now I think very differently about that ha-ha. I feel very comfortable. It's just a threshold that I had to cross. I hope we can avoid this barrier for other black surfers and let them know there are so many of us out there!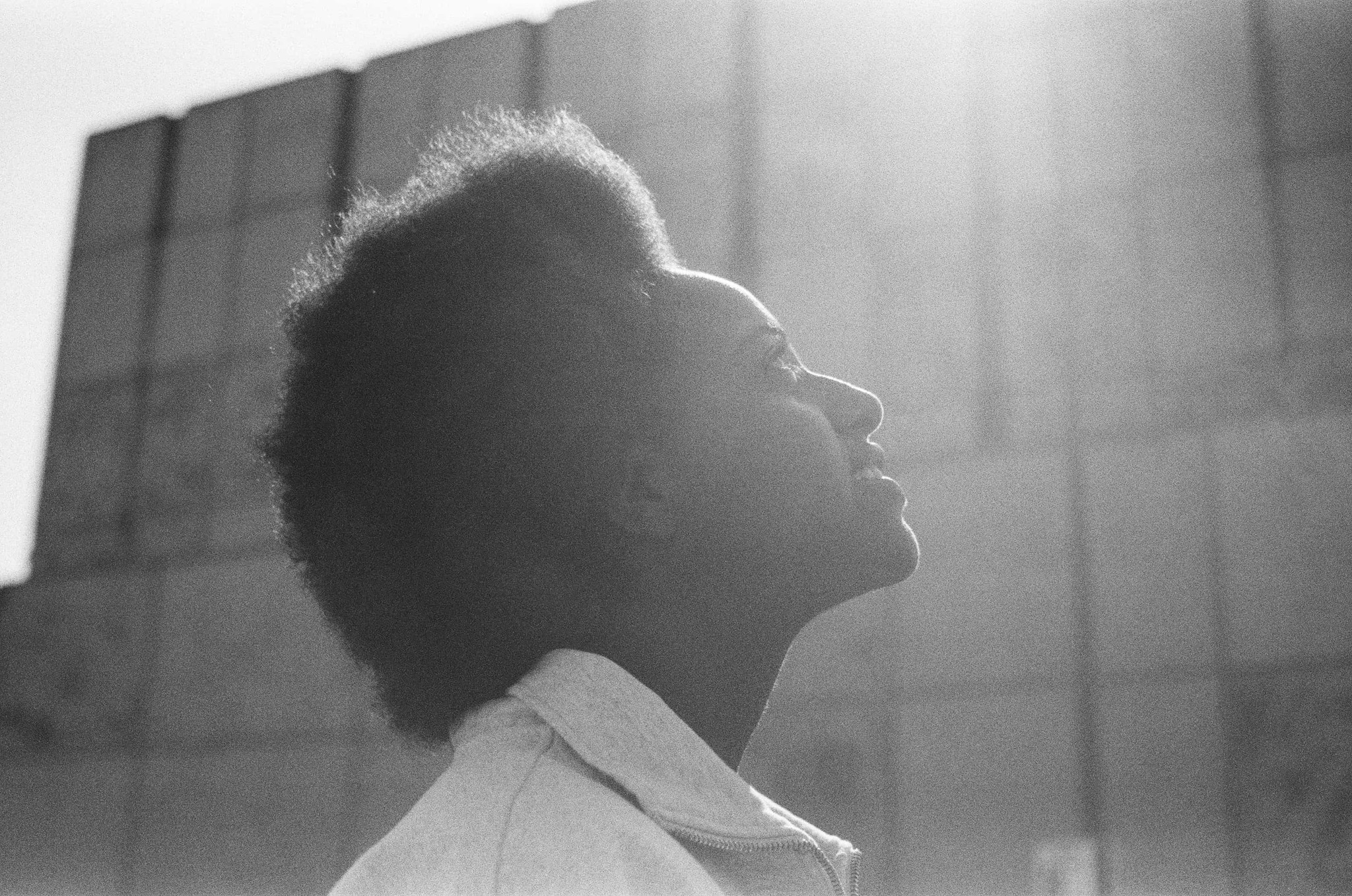 8. What do you think of stereotypes within surfing?
Most people who don't live at the coast and know little about the surf scene think that a basic surfer is a blond man with long hair and little brain content on a beach in Honolulu where they are high 100% of the time. I've heard that around me.
But the reality is that surfing is for everyone, for anyone who can swim, for anyone who wants to be in the ocean, for anyone who wants to interact with nice open minded people. For anyone who wants to surround themselves with very passionate and driven people. People of all colours and ethnicities. For anyone who wants to surround themselves with one of the most cultural lifestyles, bon vivants and nature lovers. For anyone who wants to surround themselves with people who accept you just the way you are, no crazy things, just being yourself is interesting enough. That's why i think it's really nice that New Amsterdam wants to bring that awareness and change in this.
9. What would you like to see differently within surfing?
That people would be less fixated on the blond hair, blue eyed stereotype surfer that companies, clothing stores and social media portray, but that there's a whole world of us "female (afro)-Dutch coloured surfers. Not only in the Netherlands but all over the world. I think that if there would be more (black) females promoted in the surf scene, like in the magazines, fashion and social media it would make surfing even more accessible and would motivate black ladies in the Netherlands to start surfing. This way they are not.
10. Are we missing something? Tell us. 
I don't think so, The surf world is a colorful place. No black surfer needs to feel lonely. We are here, stronger than ever and ready to speak up. Will you be there too!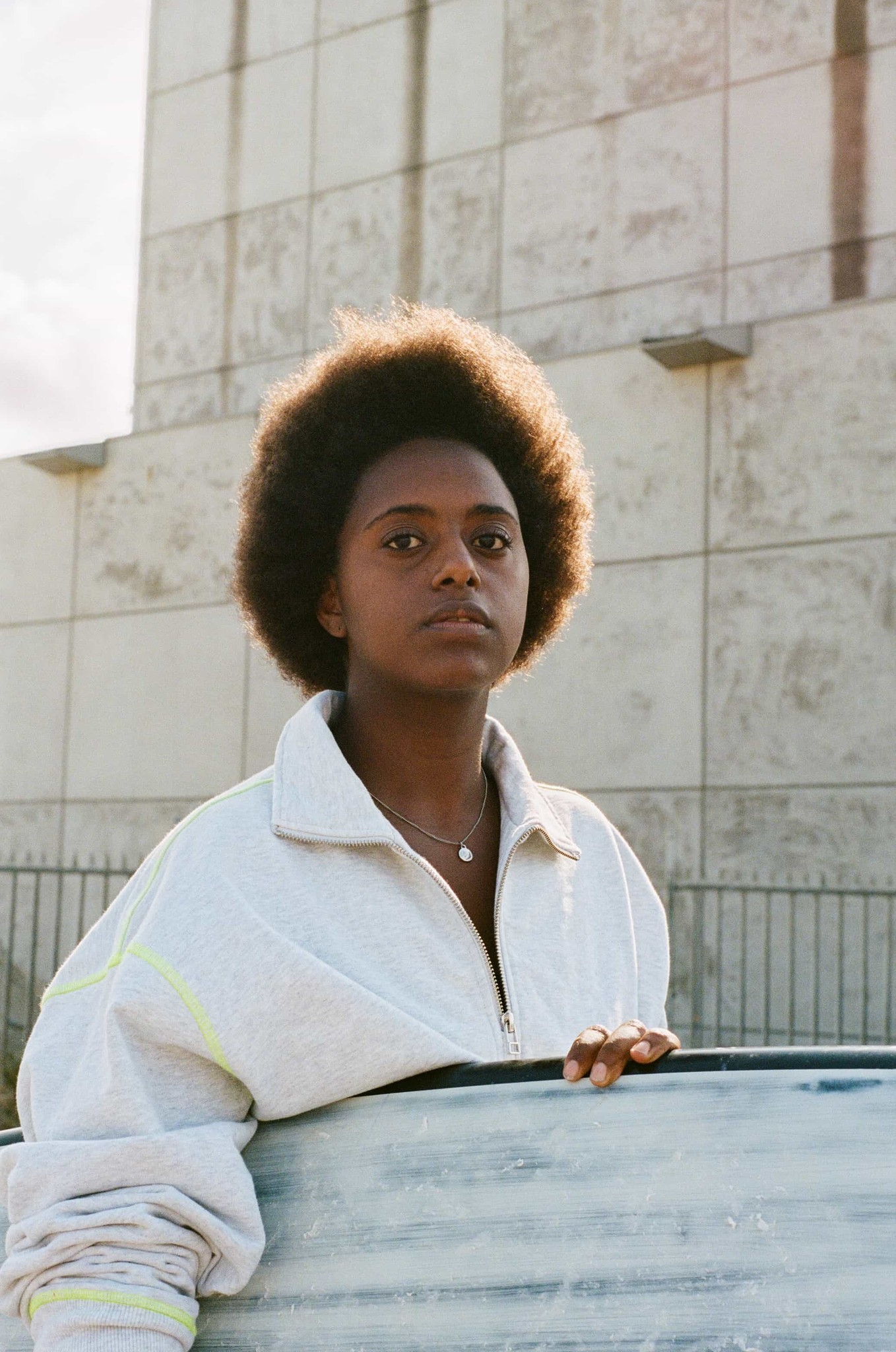 Credits
Photography & production: Nina Moerdijk and Patrick Rietvelt
Interview: Tisja Janssen