14 April, 2021
Reflections of amsterdam - nina
"New Amsterdam Surf Association was born out of a need for exposing a hidden reality. Most surf brands are portraying surfing as a blue water, perfect waves, bikini babes on the tropic beach lifestyle". Something that we in Amsterdam experience differently.
Part of that constructed image, which is mostly portrayed through marketing and advertisements, is the lack of inclusivity in surf.
The mainstream image does not reflect the reality. We of New Amsterdam want to create visibility for all surfers.
That's why we are presenting to you our new ongoing concept ''Reflection of Amsterdam'', where we will show the real reflection of our society all year around.
For this episode we had the honour to capture and chat with five inspiring women telling us their experience within surfing. We linked up with surfers and creatives Nina Moerdijk and Patrick Rietvelt to lead and photograph the first editions. 
Fourth up is: Nina
Nina is a passionate beekeeper who loves to see the world through her analog film camera. The water is by far her happy place so surfing being her thing was no surprise. When she surfs she enters the state of flow. It's just her, the water and her surfboard.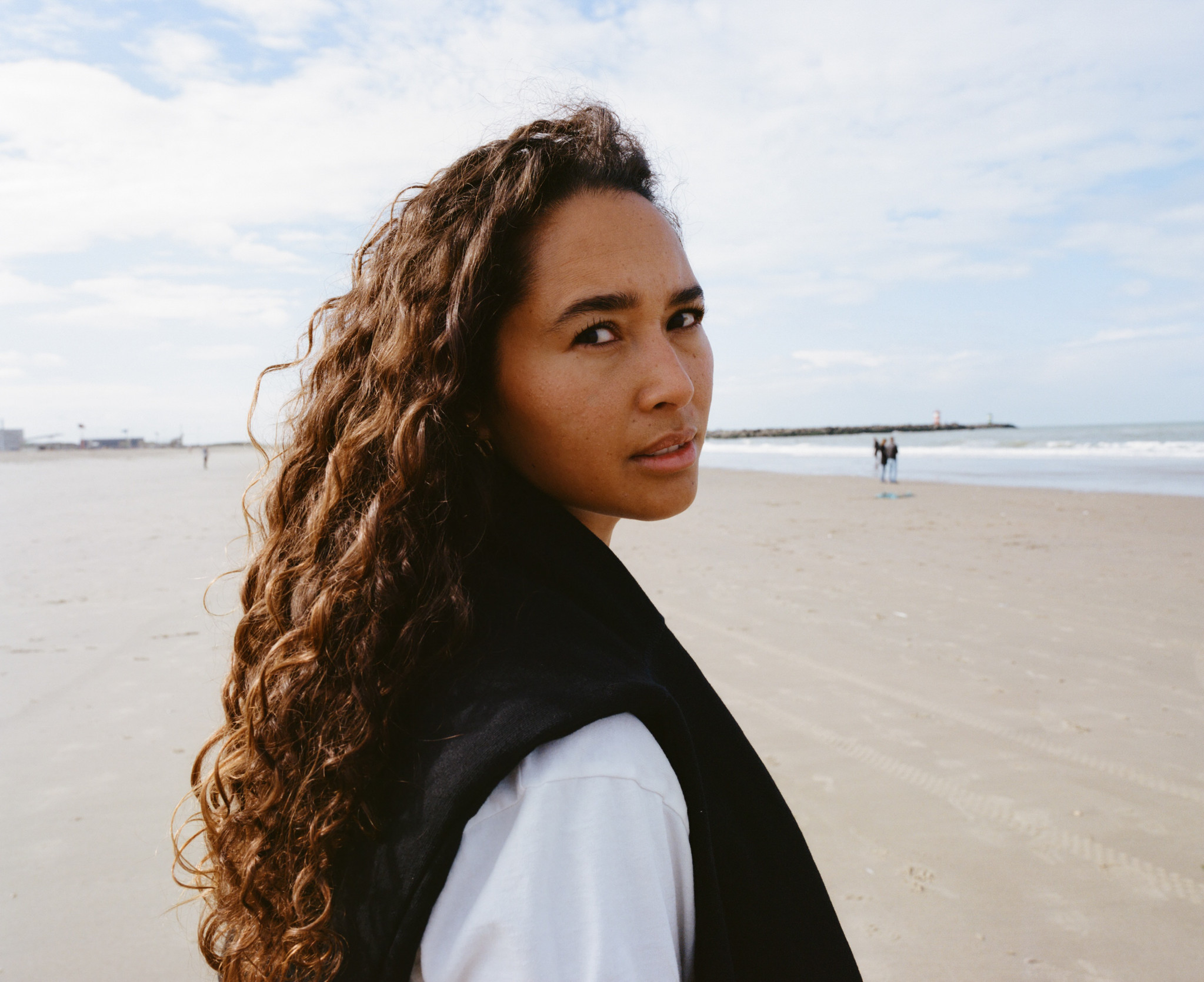 Who are you? (Name, age, etc)
My name is Nina Moerdijk, 33 years old and living in Scheveningen. 
Tell me a little bit about yourself.
I am crazy about surfing, photography and beekeeping. You can often spot me in the line up with my yellow log. About 1,5 years ago I picked up an analog film camera to capture a trip where I didn't bring my phone and ever since I am hooked. I fell in love with the slow pace of film.  Something that I very much need in a time where everything goes so fast. Beekeeping is another thing I am very passionate about. It started out of the need to do something for others. Bees are so important for our environment. Without bees humans wouldn't survive and we would have very little to eat since they pollinate almost 70% of our fruits and vegetables. Beekeeping is a great way to connect to nature and for me it is an honour to help bees thrive. 
When did you start surfing?
I started surfing when I was 15 years old. I worked in a windsurf shop on the weekends and I ordered myself a surfboard to try surfing. Living in Zeeland surrounded by water, surfing was the best way to spend my free time.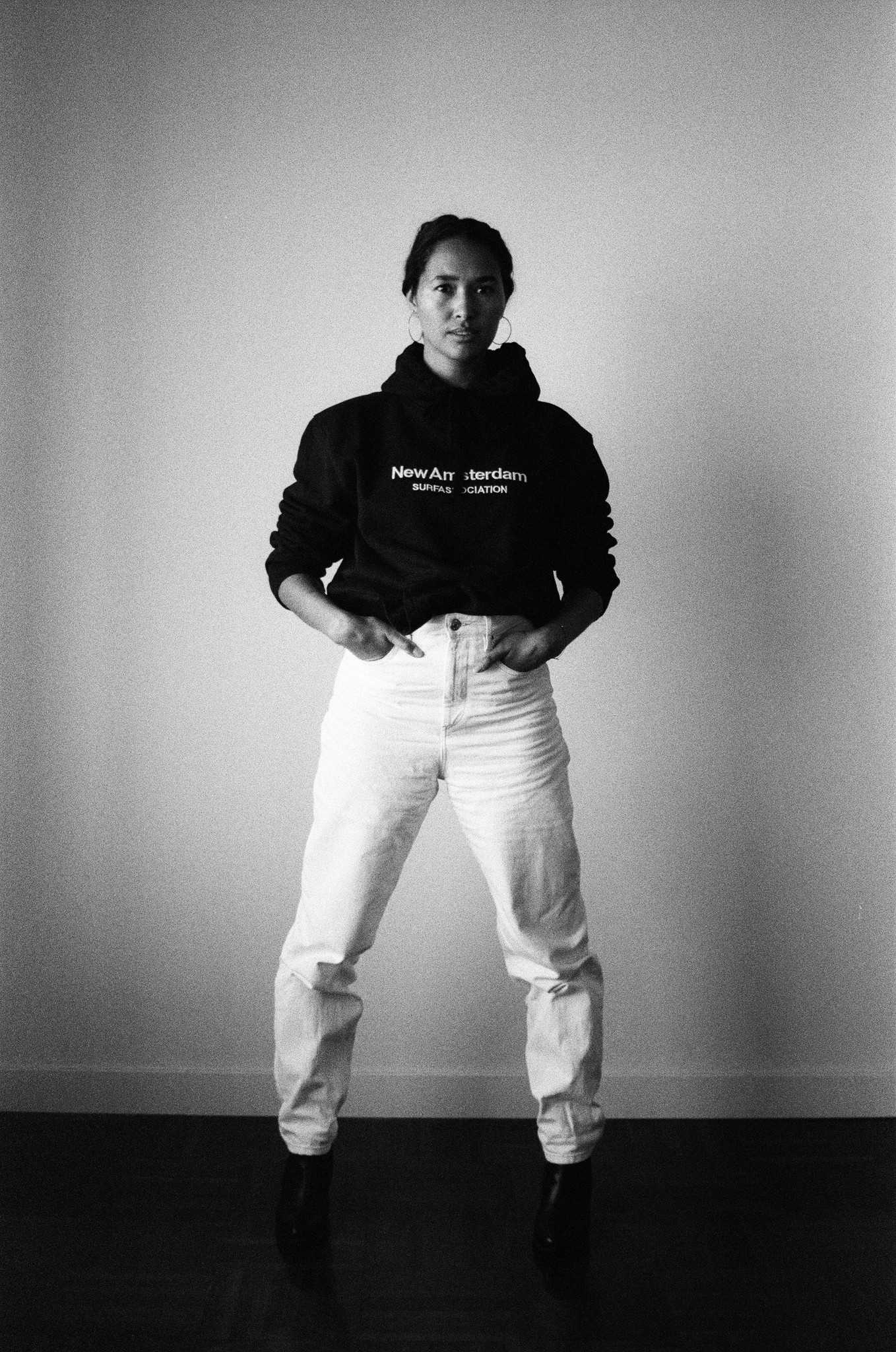 Where did you start surfing
My first time surfing was in Domburg, Zeeland. A friend from high school asked me to join and after that I was obsessed.
Why did you start surfing?
The ocean has always had my interest.  As a kid my parents had a hard time going home after a day on the beach because I didn't want to leave the water. My father had to carry me out of the water kicking and screaming. I can say that water is my happy place. So it came naturally that surfing should be my thing.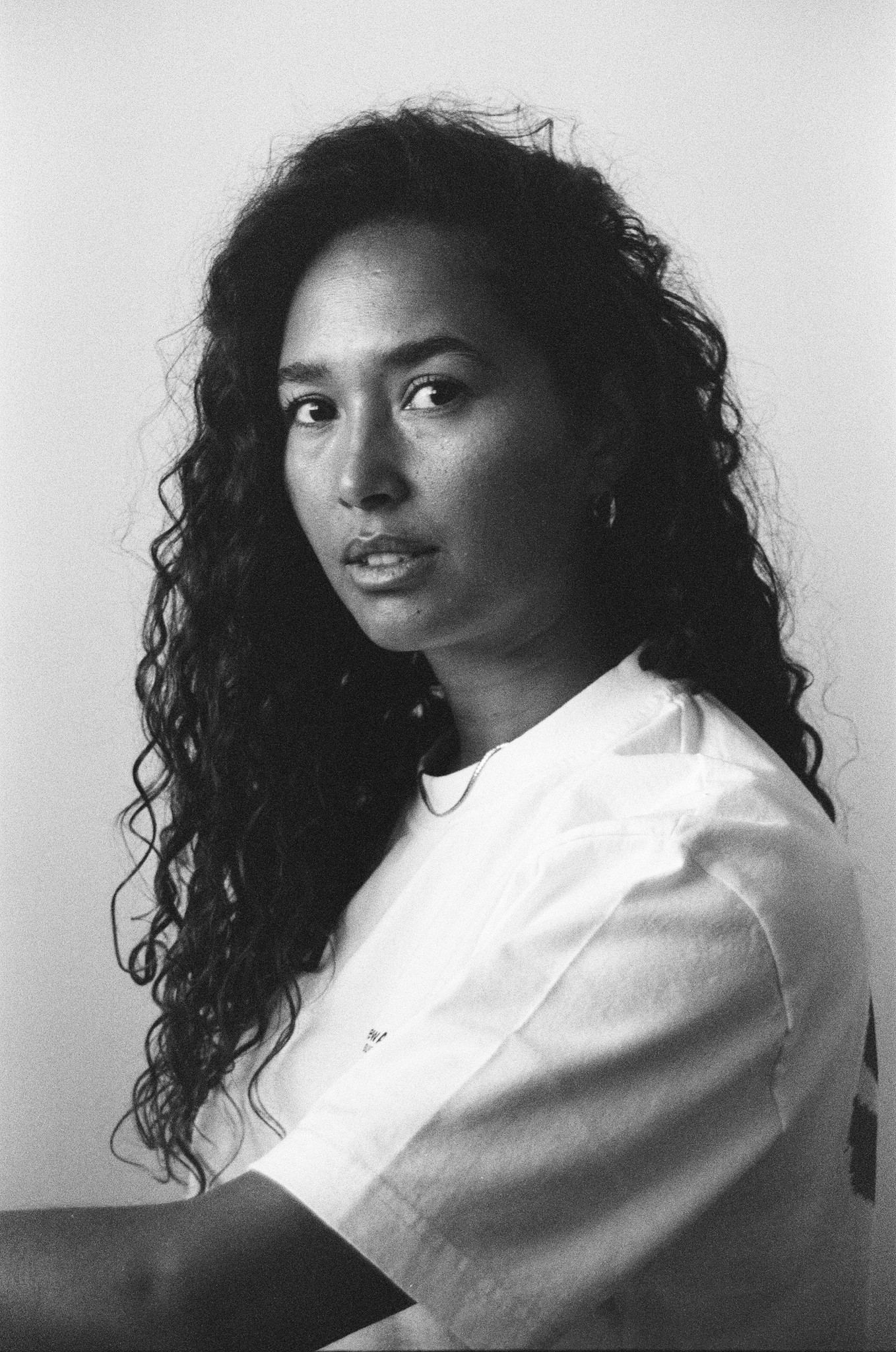 Why do you keep surfing?
When I surf I enter the state of flow. I don't think about anything else. As soon as my toes touch the water everything else disappears. It sounds cringey but for me it is a form of meditation. What I also really like about surfing is that it challenges you every time. Every wave is different.
What are your surfing experiences within the Surf world? 
Most of my experiences have been really good. Over the years I have made many friends because of surfing. But what  I did notice when I started surfing that there weren't many girls sharing the line-up. It made me wonder if it was a sport for women at all. Would I ever be able to surf those big waves you see in advertisements? What I love is that the past years there has been a big rise in women's surfing. Changes in competition surfing where women are now offered equal prize money. I see many more women in the water than ever before and that makes me really happy. The best sessions are the ones when I share waves with the girls.  
There is a mainstream image of surfers and their lifestyle, an image that we of New Amsterdam experience differently.  Where do you stand in this? What are your thoughts about this? 
The surfing that is mainly portrayed within the industry is different from how I experience it. For me it is a cold surf early in the morning before work or a quick session before sunset. It is still part of city life. The initial idea of this photo series was to show the beauty of diversity within surfing. With the start of this series I hope to break down the stereotypes. To make everyone feel equal within our community and share the joy that surfing brings to everyone. Surfing is for everyone.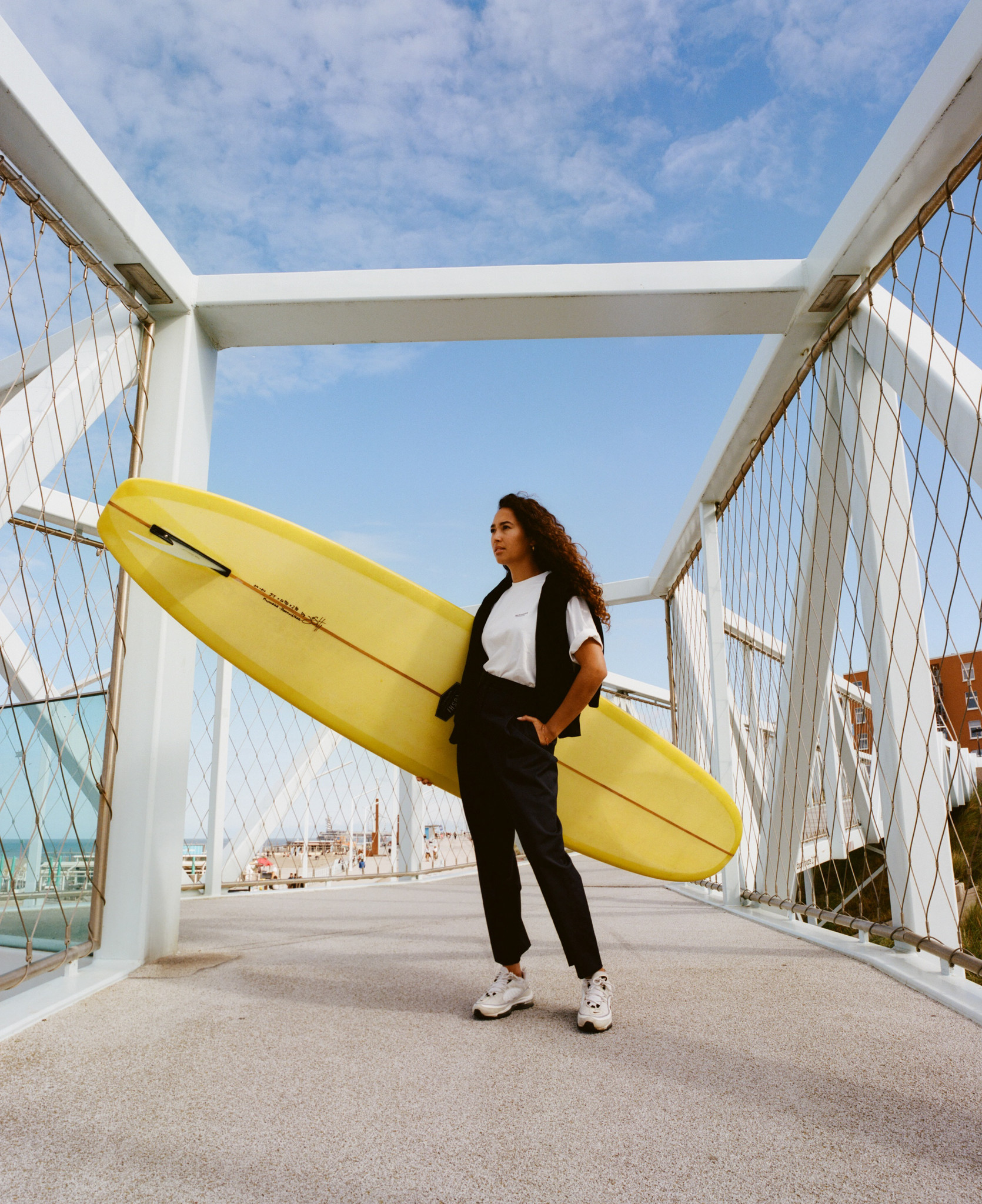 What would you like to see differently within surfing?
More inclusivity for everyone no matter your gender, size, ethnicity or wallet. 
Are we missing something? Tell us. 
#savethebees